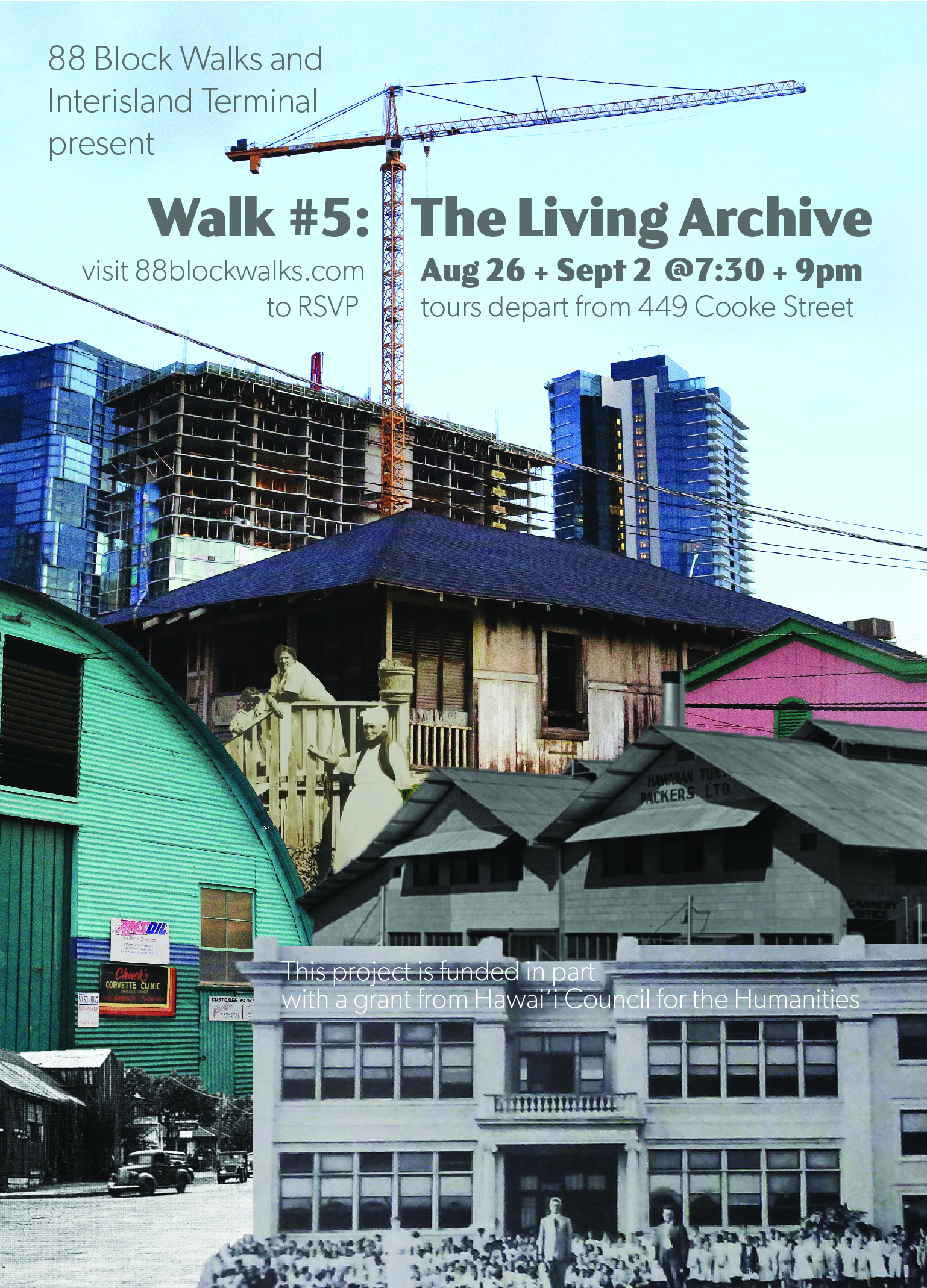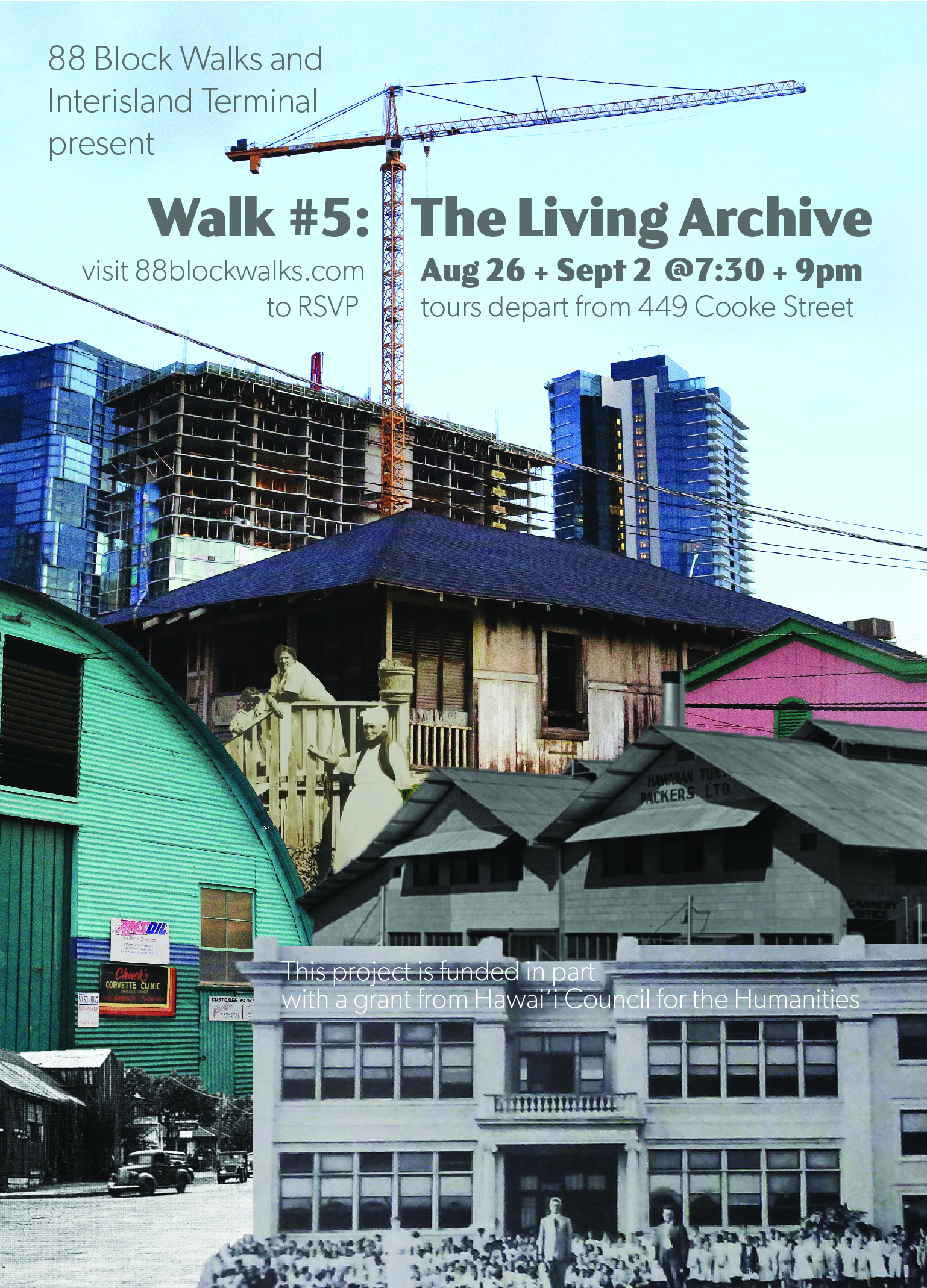 DESIGN
88 Block Walks: Walk #5 - The Living Archive
Date/Time: Thursday, December 3, 6:30pm
August 26: 7:30PM / 9:00PM
September 2: 7:30PM / 9:00PM
September 3: 7:30PM
Location: Tours depart from 449 Cooke St.
Cost: By donation
Walk #5: The Living Archive is a walking tour and multimedia experience that connects Kaka'ako, the dynamic and controversial neighborhood we know today, to its past through personal narratives collected between the 1920s and 1970s.
Featuring actors in period costumes and multiple outdoor projections of historical images, Walk #5: The Living Archivebreathes life into stories of the area as told by undergraduate students in sociology at the University of Hawaiʻi at Mānoabetween the 1920s and 1970s. Narratives stem from ten essays archived as part of the Romanzo Adams Social Research Library Collection (RASRL) at the university.
Some of the student-authors were Kakaʻako residents at the time, while others were outsiders recording their observations. Regardless of the time period or the author's perspective, each essay describes a neighborhood in transition—a community on the verge of displacement, threatened by industry, urbanization, and the flows of capital.
The uncertainty and anxiety described in the past reflects today's public discourse surrounding the neighborhood's redevelopment. Though the current pace of construction in Kakaʻako feels frenzied, these essays suggest that change has been the only true constant in the area.
While present-day planners, landowners and developers in Kakaʻako offer glimpses of neighborhood history in their promotional materials, master plans, and in the imagery emblazoned on their construction barriers, the essays contained in the RASRL Collection offer intimate details of the past from the perspective of those who were ultimately displaced. By sharing these narratives in the format of a free, public walking tour, Walk #5: The Living Archive will offer knowledge as a lived experience.
Walk # 5: The Living Archive is organized by 88 Block Walks. Launched in 2013, 88 Block Walks aims to remove the lens through which landowners and developers present Kaka'ako's history to the public and invites the community to develop their own understanding and stories about this place, which has continually undergone change for nearly a century.
Walk #5: The Living Archive is free of charge. Space is limited to 30 individuals per tour. Each walk is 14 blocks or 1.1 miles long and will run for approximately 65 minutes.
please RSVP on our Eventbrite page - click here.
Walk #5: The Living Archive is funded in part with a grant from the Hawai'i Council for the Humanities and with support from Our Kaka'ako.